Castaway Lodge Seadrift Report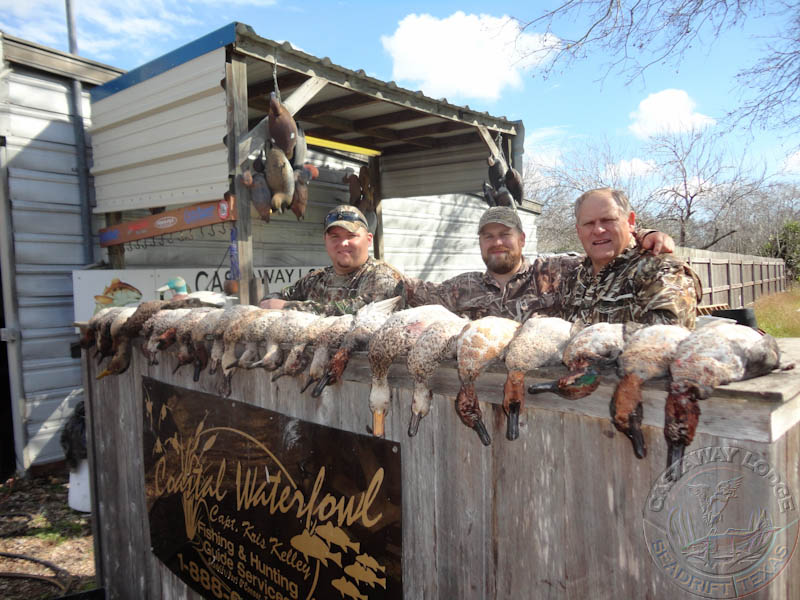 By Capt. Kris Kelley
Fishing action built to a crescendo Saturday as a group from IL found out with Capt. Chris C. We had a nice hunt with two groups taking full limits and my guests near limits on ducks. We had some mechanical issues coming out of the field and Capt. Chris C. came to the rescue helping us get everyone in out of the field in a timely fashion. Chris had been scouting ahead of the mid day fishing session and found a few fish but nothing special. He said "this little lag in departure is going to help me". I asked "how so" and he said because the fish are feeding later on this full moon right now. Sure enough, the Frank H. group managed to hit the Redfish and solid slot Drum working area shorelines with bait taking full limits of Reds and a half limit of Drum.
The cold front on Tuesday will work on water levels again and the pattern that Chris has been on for the last week and a half should repeat itself. Water temperatures in the back lakes is hotter than bath water right now and we are going to see advanced seasonality again this Spring if this continues. I don't have a temperature reading back there but I was amazed at how warm it was when picking up decoys the other day. I'm guessing low to mid 70's.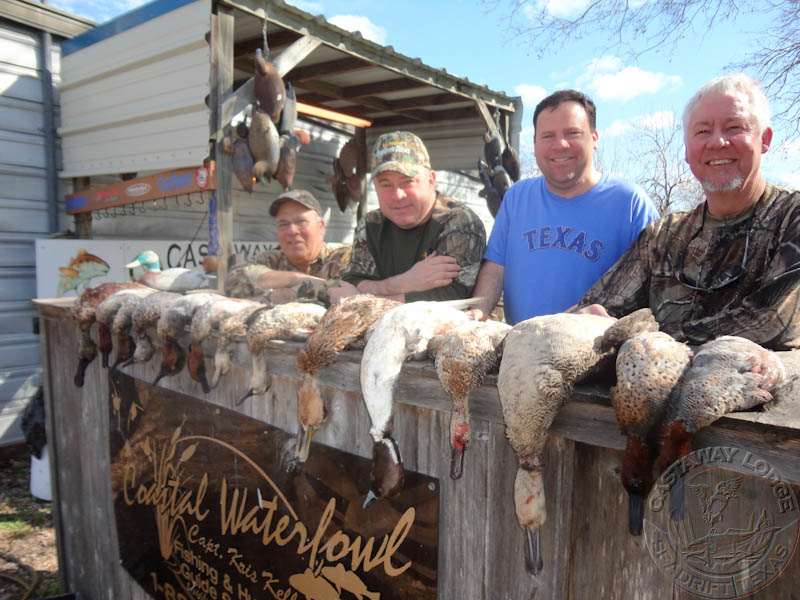 Duck Season Rap Up
We put the last hunt in the books yesterday after solid shooting late week and through the weekend. Capt. Matt R. had the honors with guests from E. Texas and managed to take 10 ducks. He said the guys were doing a lot of missing today and limits were achievable with a mixutre of Teal, Pintail, Blue Bill, and the last opportunity at a Cinnamon Teal landed about 75 yards outside the decoys...bummer! There's always next year.
Extended Goose Season
The conservation season starts today on Snow Geese offering hunters the use of extended magazine tubes; electronic callers; and an unlimited bag limit.
Like us on Facebook and we promise to "love you back"!
Capt. Kris Kelley
Castaway Lodge
1-888-618-4868
www.seadriftbayfishing.com
Facebook: Castaway Lodge