Castaway Lodge Seadrift Report
by Capt. Kris Kelley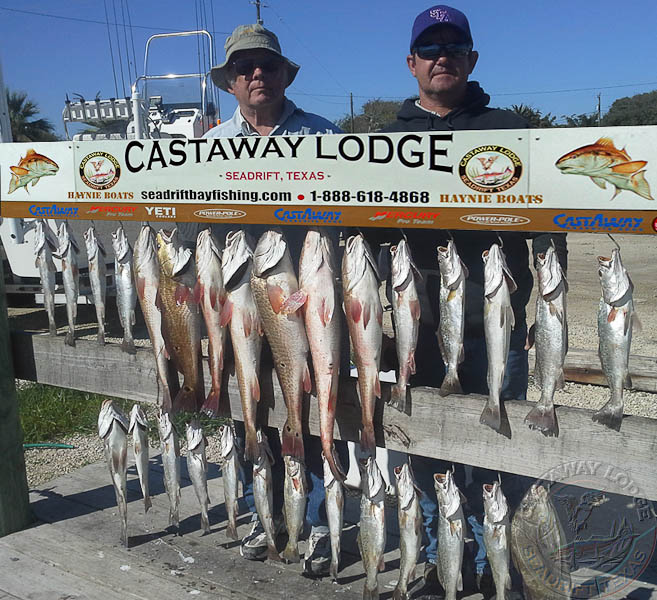 As I mentioned in my last report, "Social Headliner", Trout are popping off in between weather. We focused on Redfish early taking full limits with oversized and let the wind settle out a little. We headed for open water as tide and wind began to clean things up. First drift we managed a Trout or two; second drift a half dozen; and from there we stayed pretty busy. We were focusing on mud/grass and scattered shell using live bait. Capt. James worked over mud/grass to take full Redfish limits.
Of course being a Monday it's back to work for many after a weather thrashing over the weekend. Have a good one and come see us when you get a chance.
Like us on Facebookand we promise to love you back!
Capt. Kris Kelley
Castaway Lodge, Inc.
1-888-618-4868
Facebook: Castaway Lodge