Castaway Lodge Seadrift Report
By Capt. Kris Kelley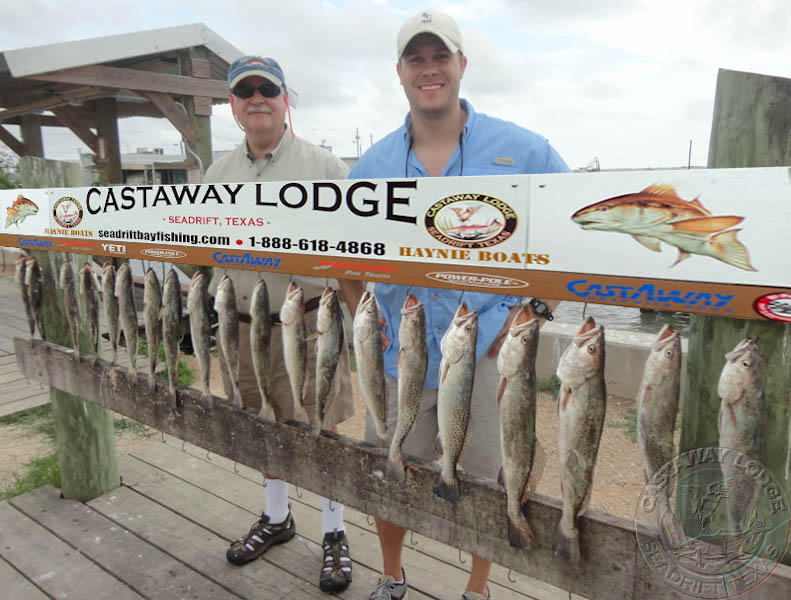 We welcomed guests for the big week and weekend with winds ramping and unstable. Trout fishing found windows of productivity with transitional water and "strike timing" at the forefront of successful limit to near limit trips. Mornings have been real slow with the High Tide starting later and later each day. We've been trying to get a few fish on the boat while things are torn up and then looking to hop on the bite as the tide moves in streaking and greening productive structure. Fish in 4' of water over oyster beds have produced to 19-20". When things are tough, size is falling off but we are still managing some numbers.
Freshwater Inflows
We are hearing rumblings of fresh water runoff bound for the bays from the San Antonio area which has experienced 8" of rain in recent days. We are very pesimistic regarding any runoff because we just can't get that lucky. We are hearing that with reservoirs still very low upstream, the chances for any fresh water releases are extremely low. That's an unfortunate outlook and we can only hope that freshwater inflows will once again return to the bays in coming weeks or months.
Fishy Feelings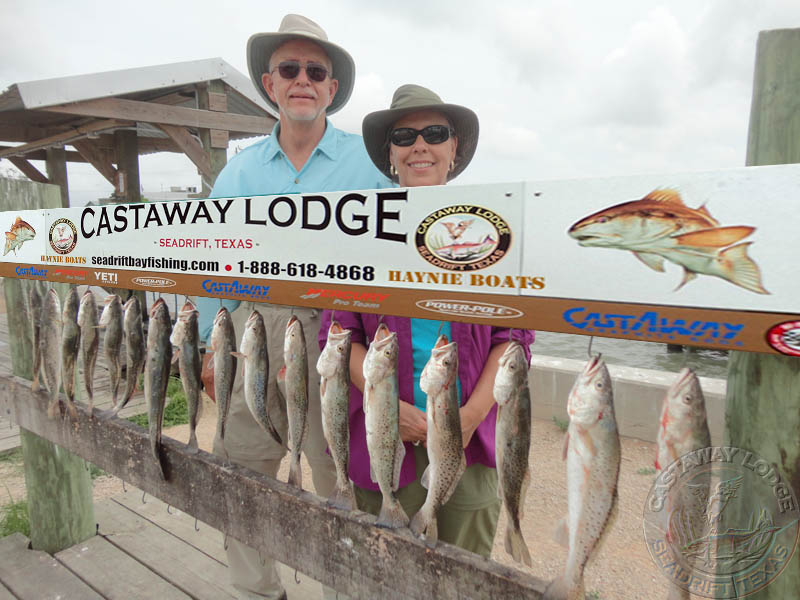 We feel like Trout fishing is poised to improve given some weather stability heading into June. The big winds of May will subside and June should be the intercept month for some solid action. We maintain our outperforming outlook on back lakes Redfish action heading into Summer with grass growth retarded in many areas. Airboat action has remained steady on the flats bruisers.
We've got lots of great days on the water ahead, come see us when you get a chance!
Like us on
Facebook
or Pin us on
Pinterest
and we promise to "love you back"!
Capt. Kris Kelley
Castaway Lodge
1-888-618-4868
www.seadriftbayfishing.com
Facebook: Castaway Lodge
Pinterest: Castaway Lodge