Castaway Lodge Seadrift Report
By Capt. Kris Kelley

Sponsored by: Mercury Marine; Air Ranger Airboats; Haynie Bay Boats; Baysport Marine Victoria; Castaway Rods; JL Marine; Pure Fishing; and, Bob's Machine Shop.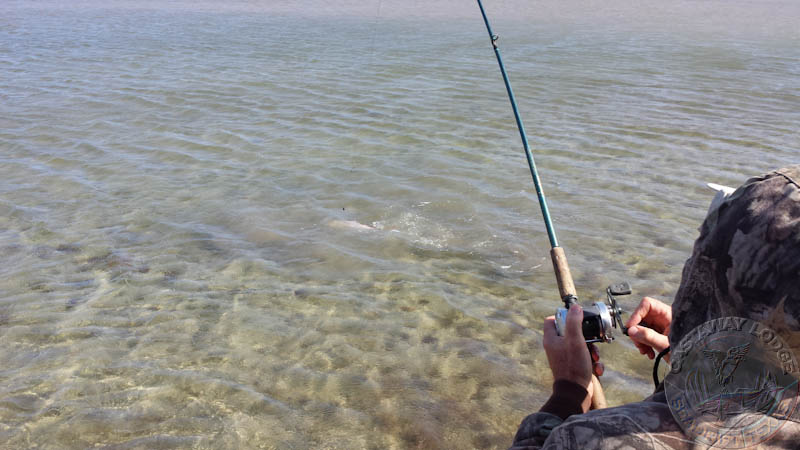 More big winds through this stretch of April and water levels have been anything but constant. Trending toward low water, the fishing over the moon cycle took a dramatic turn for the better. I've noticed as the Black Drum pull out of the back marshes and lakes that it seems the Redfish make a big move in. That made for a lot of drag burning and rod bending here lately and it's all smiles for our guests.
We've been working schools in transitional water from good to horrid and staying on the color change. Redfish and a few Black Drum have been following this and feeding as the wind gauge pegs. We managed to find a small window to get a look at Trout with some nice fish coming to hand but numbers still don't impress as of yet. Live Croaker are beginning to show up but as usual they are pretty immature on this stretch of the coast.
You can bet there is a lot more great fishing on the horizon and we hope you will allow Castaway Lodge to take you to it. Come see us when you get a chance.
Lodge News
We've got some new fitted ladies shirts along with some great new hats. Check them out, seems like we did something right as everyone seems to like them.
Check dates and inquire at
http://www.seadriftbayfishing.com/Calendar
Like us on
Facebook
or check our
photos on
Flickr
and we promise to "love you back"!
Capt. Kris Kelley
Castaway Lodge
1-888-618-4868
www.seadriftbayfishing.com
Facebook: Castaway Lodge
Pinterest: Castaway Lodge