Castaway Lodge Seadrift Report
By Capt. Kris Kelley

Sponsored by: Mercury Marine; Air Ranger Airboats; Haynie Bay Boats; Baysport Marine Victoria; Castaway Rods; JL Marine; Pure Fishing; and, Bob's Machine Shop.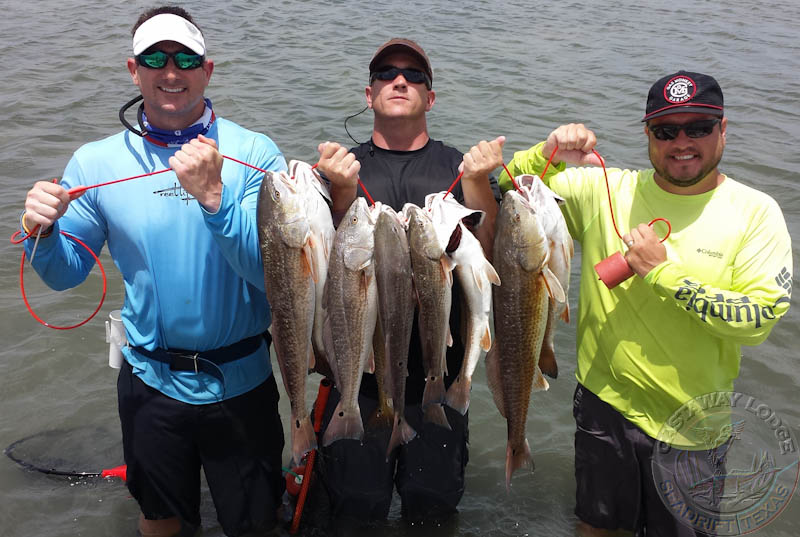 Crazy blow up in the fishing, I guess that's what a couple of days of light winds will do. Trout in the house with Reds to 35" = "GetSum"! Mother Nature can try to kick the H E "Double K" out of us, but she will not keep us down.
I'll crank a report out when I get a chance. Until then, a couple of pics will have to do.
We'd love to have you so come see us when you get a chance!
Check dates and inquire at
http://www.seadriftbayfishing.com/Calendar
Like us on
Facebook
or check our
photos on
Flickr
and we promise to "love you back"!
Capt. Kris Kelley
Castaway Lodge
1-888-618-4868
www.seadriftbayfishing.com
Facebook: Castaway Lodge
Pinterest: Castaway Lodge